Spanish Treasure: A Story of Wellpride® Renewal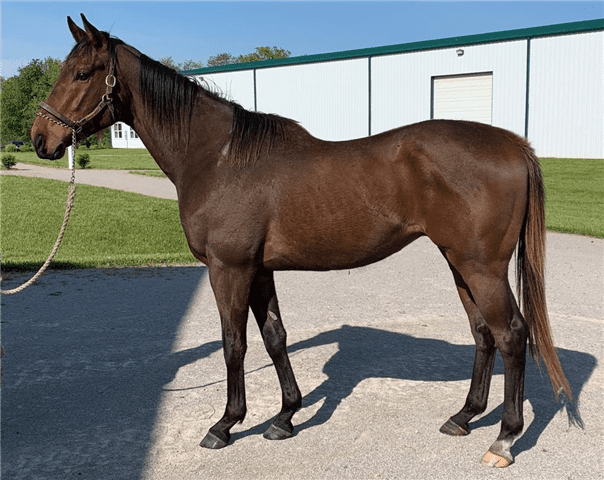 A Treasure Worth More Than Diamonds
There's an old saying among the Roma: "Gypsy gold does not chink or glitter. It gleams in the sun and neighs in the dark." Meaning, these horsemen saw their greatest treasures as their horses.
Instead of diamonds, meet a true Spanish Treasure, one of the more than 7,000 racehorses (Thoroughbreds and Standardbreds) that find a safety net with the New Vocations Racehorse Adoption Program before transitioning into a new career and qualified home.
New Vocations is the nation's oldest and largest racehorse adoption program. Since last summer, Wellpride® fish oil for horses has been proud to underwrite omega-3 supplementation for some of the Thoroughbreds in New Vocations' Lexington, KY program. Facility manager and Thoroughbred trainer Leandra Cooper sees firsthand how Wellpride has benefited the horses in their care.
Meet Spanish Treasure
Leandra and her team couldn't have been happier about finding a forever home for Spanish Treasure, a 17.1-hand bay gelding by Medaglia D'Oro. Spanish Treasure was started on fish oil over the summer at the same time as another Wellpride success story, Golden Annie.
"We called him 'Scalliwag.' He lived up to that name in the barn so well that I almost forgot his real one! He was retired from his racing career before it even started, because he was too big to race!
"What does "too big to race" mean? Leandra explains that racing take a lot of condensed, coordinated energy. Metabolically, it takes a significant amount of energy for a horse to both grow up (i.e., grow taller) and move forward (i.e., run fast and far). When more energy is used to grow up, there isn't always enough energy left over to use for speed. Tall horses aren't necessarily the fastest ones.
Leandra said, "He didn't prove himself a very skilled racehorse while he was in training, so instead, he was sent to us.  He has a stunning sire, and regal bloodlines, but unlike his father, he just didn't show the same stamina for work!"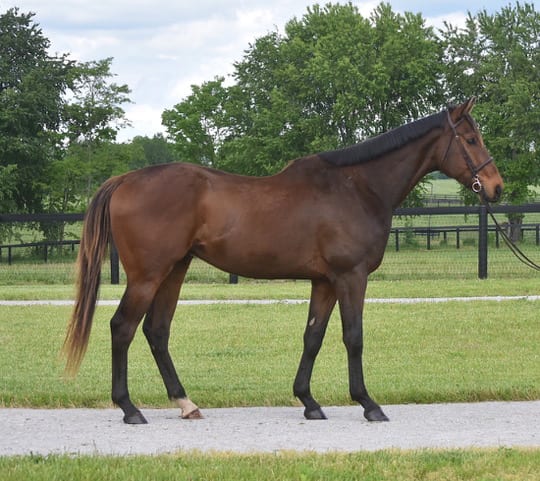 Adding Wellpride Fish Oil to the Mix
The team at New Vocations elected to see if Wellpride would help Scalliwag's hoof health, after he developed a quarter crack in his right front hoof that was also exasperating a slight lameness.
Dr. Anne-Marie Chalmers, Wellpride co-founder, says it's been amazing to see how quickly horses at New Vocations begin improving – often in as little as 30 days.
"That's a testament to the good work that New Vocations is doing," she said, "and we're proud to be supporting their mission and efforts. It's also great fun to see the before and after pictures of how Wellpride is impacting these horses. That improved coat sheen – and how well Spanish Treasure filled out – matches the anecdotes we regularly hear from Wellpride users."
Once a rescue horse is in recovery, using fish oil as a source of fat for weight gain is a healthy option. That's because fish oil avoids the carbohydrate overload, commonly called 'acid gut', that can cause a drop in acid in the GI system. Ulcers and colic can be caused by acid gut.
A fat like fish oil works differently, giving a slow release of energy that converts into weight gain without disrupting the GI system. In addition, fish oil (compared to plant-sourced oils) provides a better balance between omega-3s and omega-6s.
Learn more about retired Thoroughbred and Standardbred racehorses looking for forever homes and how to help at www.newvocations.org.