Barrel Racing Superhero Audra Tyson Talks Respiratory Health With Wellpride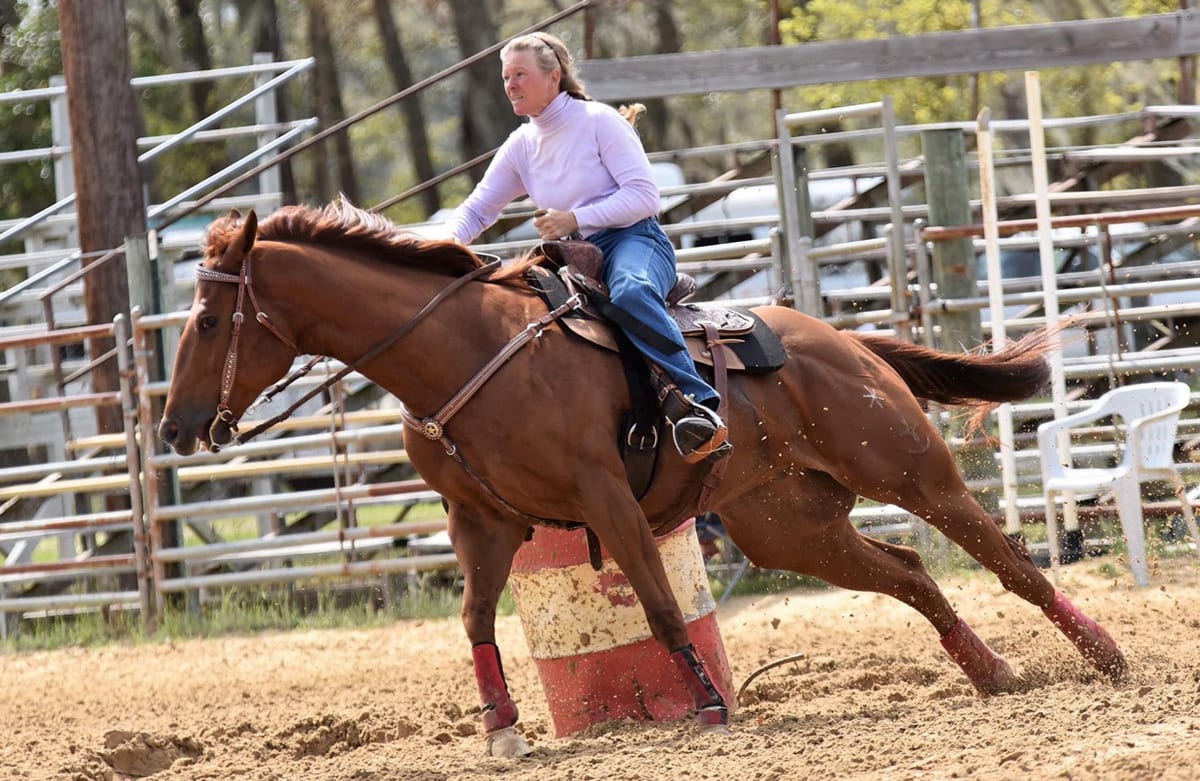 "Whatever you're doing today, do it with the confidence of a four-year-old in a Batman t-shirt," says professional barrel racer Audra Tyson.
The AQHA Firecracker Circuit Open All-Around champion believes confidence is the first step to bringing out the best in horses and the riders who love them.
Teaching A Can-Do Attitude
Since 2003, Audra has trained several rodeo queens to ride and walk in confidence at the Tyson Colt Company, which she operates in Fort McCoy, Florida, just outside Ocala's 'Horse Capital of the World.'
Her trainees include precision riding students, Haylee and Heaven Crosby. In 2015, Heaven became the first girl from Marion County to serve as the Miss Rodeo Florida Sweetheart, and – at age 10 – was carrying an American flag "running" her horse into rodeo arenas like the National Circuit Finals. Shortly after, her sister Haylee was named Miss Silver Spurs 2018-19.
"The words 'can't' or 'won't' aren't used in training," Audra once told the Ocala Star Banner, referring to her students. "Both girls have won a lot."
Tackling Her Horse's Persistent Cough
Audra is applying that same unshakeable confidence into meeting a challenge facing one of her own performance horses.
Only this time, it's with a little help from Wellpride.
Audra's six-year-old American Quarter Horse gelding, Firen La Jolla (aka 'The Hemi') developed a cough:
"Sometimes he'd cough when he ate hay, but mostly when I started to long trot him," says Audra. "He would cough three or four times, then be fine. This happened after every ride. His cough was like a dry heaves, inflamed type of sound."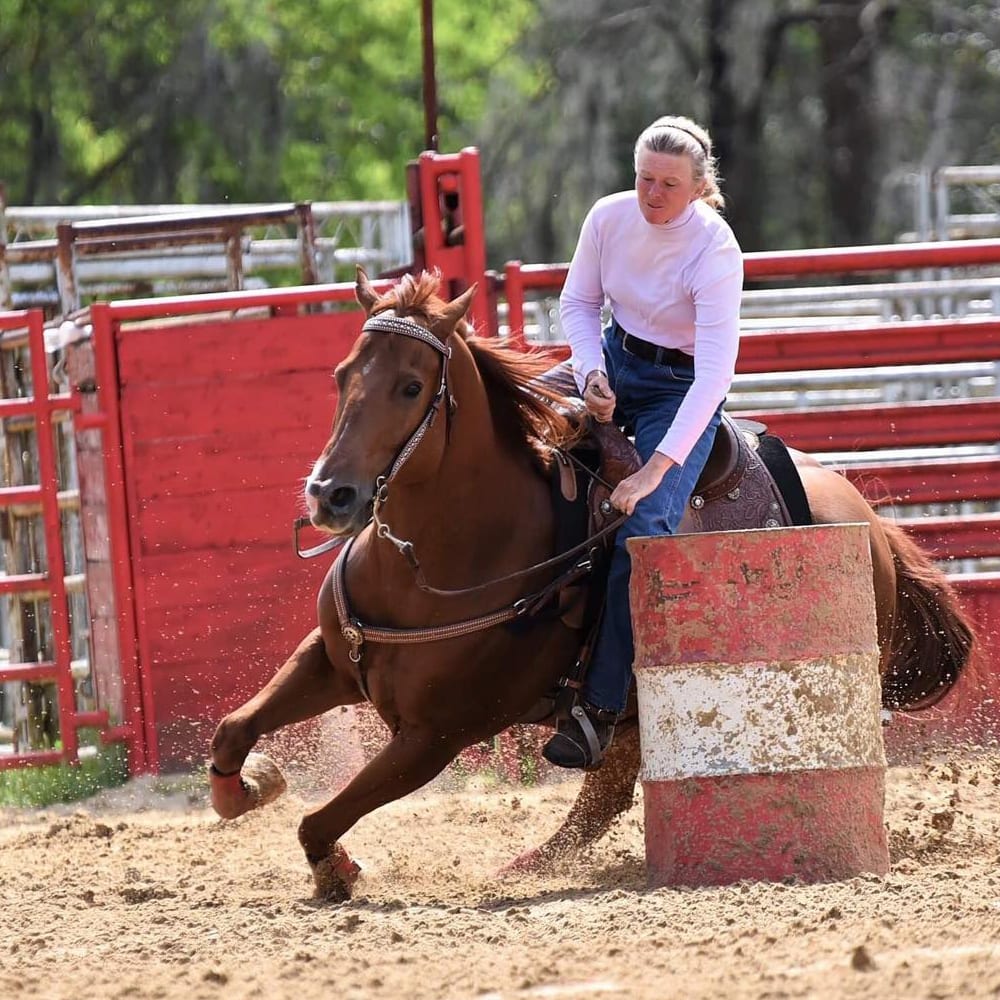 Audra and her American Quarter Horse gelding, Firen La Jolla (aka 'The Hemi').
---
"Barrel racing," Dr. Anne-Marie Chalmers, co-founder with Dr. Bo Martinsen of Wellpride Fish Oil for horses, explains, "is a sport that demands a lot out of a horse."
That demand can take a toll on a competitive horse's respiratory system.
A 2018 study from Washington State University's Veterinary Clinical Sciences department found that 66% of 149 actively competing barrel racing horses suffered from exercise-induced pulmonary hemorrhages (EIPH).
Giving her big chestnut partner the best care possible was Audra's top concern. So like any good superhero, she went on a mission.
"I had read an article last summer that said fish oil was good for a horse's respiratory system. So I thought I'd give it a try," says Audra.
Back in Action with Wellpride
"After about four days on Wellpride, I could tell a difference in his cough," says Audra. "It's been eight weeks now and the more time he spends on Wellpride fish oil, the less time he spends coughing. It definitely made an improvement. Thanks, Wellpride!"
Now Audra and The Hemi are blazing through cloverleaf patterns again at events like Pac West Barrel Racing in Ocala.
"We had two good runs," Audra says. "[It] puts a smile on your face when you feel like you have two toes back in the game."
Welcome back to your barrels, Audra and The Hemi!