Why We Started Making Fish Oil for Horses
While fish oil for horses is relatively new on the American equine market, old European veterinary texts used to recommend cod liver oil for horses. This news reached the ears of Wellpride co-founders, Drs. Bo Martinsen and Anne-Marie Chalmers, who began to dive deeper into the benefits of omega-3 for horses in the early 2000s.
Just like with human supplementation, Drs. Martinsen and Chalmers understood that the benefits of omega-3s for horses depended on high-quality, effective dosing. Partnering with a team of veterinarians and scientists, Wellpride researched effective omega-3 dosages for horses, and in 2003, became one of the first commercial equine fish oil supplements on the market.
For over 15 years, Wellpride has remained committed to delivering safe, exceptional omega-3 horse supplements.
Whether you're a competitive horseperson, a pleasure rider, or someone who runs a sanctuary, Wellpride is committed to providing a quality omega-3 supplement that makes a noticeable difference.
That's why, for our Wellpride formulation, we use human-grade fish oil that's rich in EPA and DHA fatty acids. Unlike many competitors, we start with fresh raw material and carefully purify the oil to ensure that it's free of mercury, pesticides and other pollutants. What's more, we use a carefully-designed bottle that both protects the oil's freshness level and makes it easy to serve the recommended 1-2 ounces each day.
Apart from providing the best omega-3 horse supplement, we also believe in the power of education to help us make better health decisions. To learn more about how omega-3s can influence the wellbeing of both you and your horse, check out our blog.
Our Co-Founders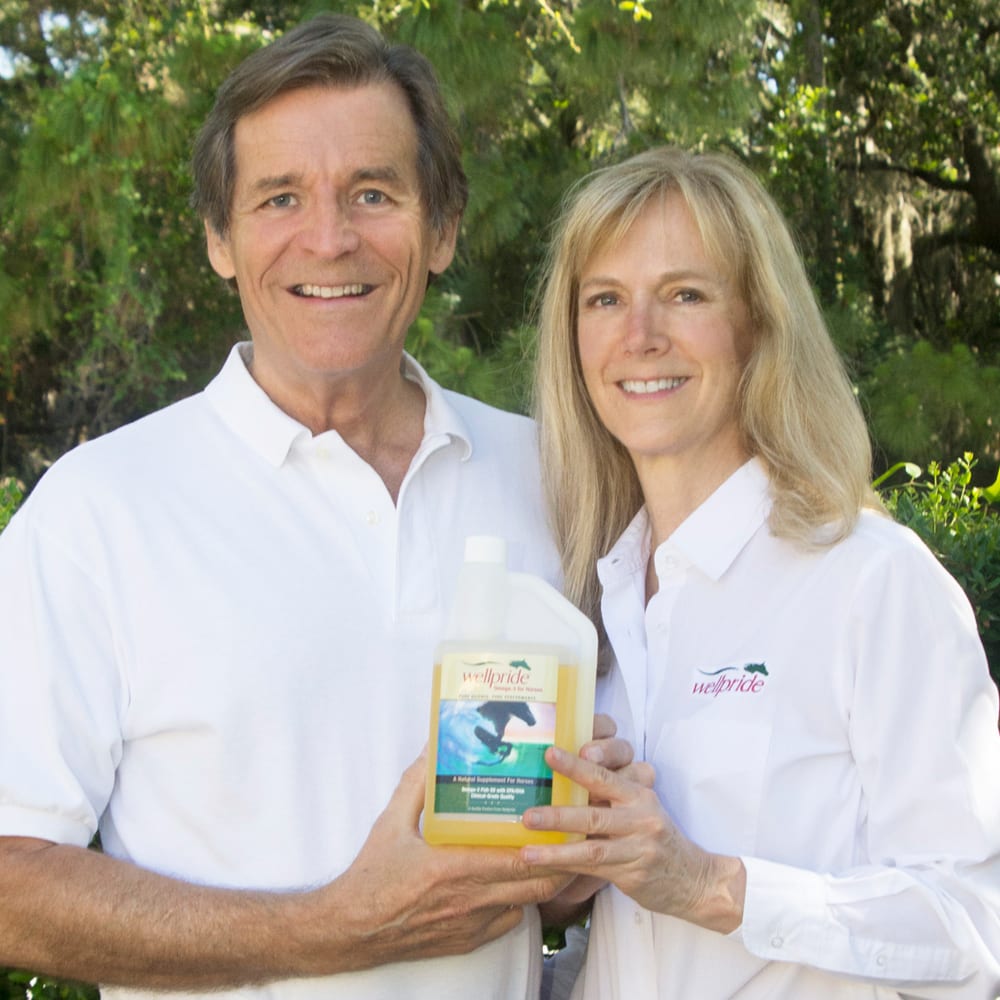 Since founding Wellpride in 2003, it's been quite a ride. For over a decade, we've felt privileged to see Wellpride horses succeed at Devon, Rolex/Land Rover Kentucky, Breeder's Cup, Kentucky Derby, the Pan American Games, World Equestrian Games and Olympics. We've also had the great satisfaction of helping rescue horses and older horses get that extra TLC for their hooves, digestive health, and joints.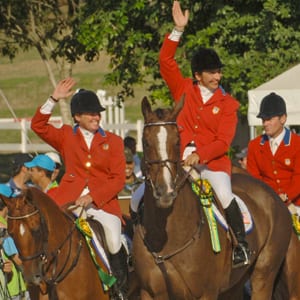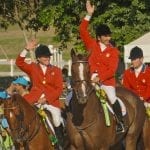 2013
Wellpride celebrates its 10th anniversary. Highlights over the past decade include sponsoring the American Eventing Championship and US Eventing Squad, who swept the medals at the 2007 Pan American Games.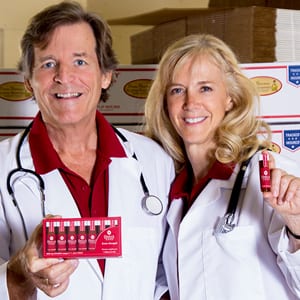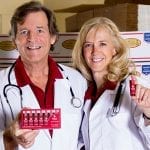 2006
After being approached by multiple horse trainers about human omega-3 supplements, Drs. Martinsen and Chalmers launch Omega3 Innovations. The brand is proud to provide the freshest, full-spectrum omega-3 fish oil on the human market today, along with omega-3 breakfast cookies that are great for early mornings at the barn.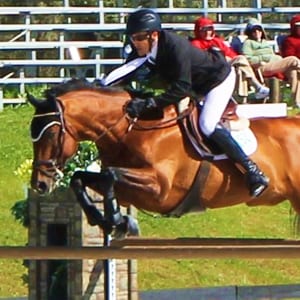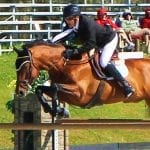 2005
Wellpride sponsors Rolex Kentucky 2005. Wellpride takes off as numerous Wellpride horses win major stakes at the Breeder's Cup, Arlington Million and Ocala Grand Prix.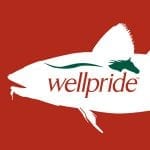 2003
When we founded Wellpride, omega-3s were only starting to gain traction in the supplement industry (even though numerous studies demonstrated their role in cell development and fight against inflammation). We decided to be the first, launching an omega-3 supplement for horses with EPA/DHA to provide horse owners with a natural treatment for digestive issues, hoof problems, skin struggles, and inflammatory conditions.