Wellpride® Renewal at New Vocations Racehorse Adoption Program
It is the nation's oldest and largest racehorse adoption program. Since opening its haven doors in 1992, New Vocations Racehorse Adoption Program has been a safety net for retired racehorses, having placed – to date — more than 7,000 racehorses (Thoroughbreds and Standardbreds) from more than 40 different racetracks into qualified homes.
Since last summer, Wellpride® fish oil for horses has been proud to underwrite omega-3 supplementation for some of the Thoroughbreds at New Vocations' vitally important program in Lexington, KY. There, facility manager and Thoroughbred trainer Leandra Cooper has seen firsthand the ways Wellpride has benefited the horses in her care.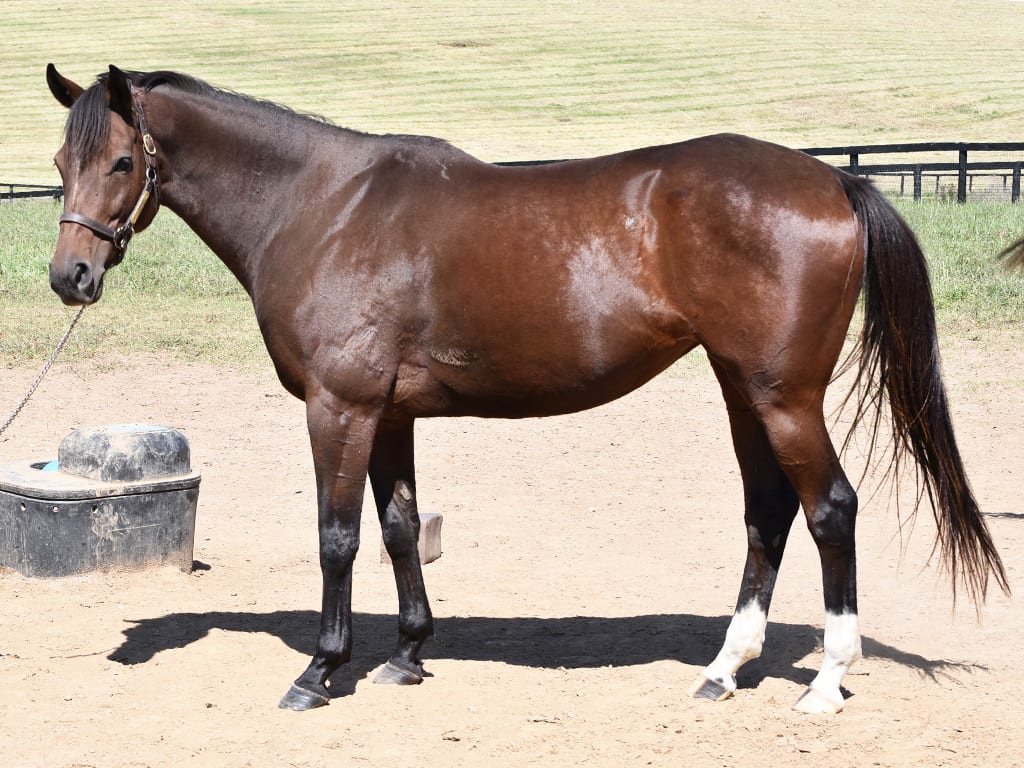 Golden Annie's Story
Meet Golden Annie, one of the lucky horses up for adoption, whose future (and coat) are shining brighter now.
The 2011 mare by multiple graded stakes winner Divine Park had earned just over $26,000 in her one win, 15-start career before arriving in Kentucky. Her dull coat and listless eyes were clear signs that she would need TLC to help her gain weight, as well as ease inflammation and offer immune support through the removal of an ovarian tumor.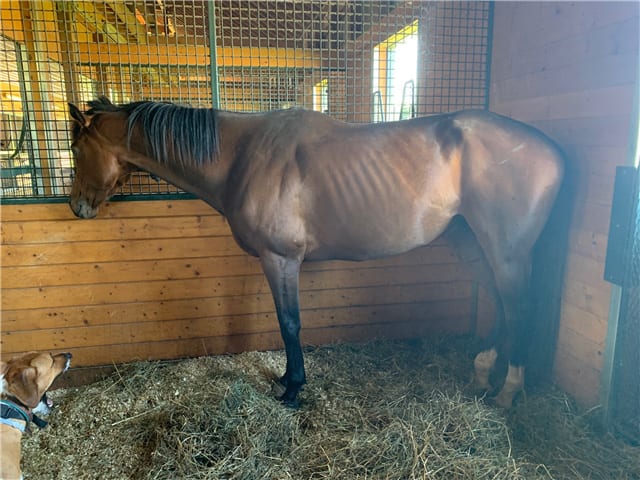 Now, bright-eyed and shiny, the big-bodied, 16-hand mare is currently available for adoption. Leandra describes Annie as having "eventer" written all over her – she handles uneven, outdoor terrain like a champ.
"She is quite the package! She's bold, brave and unbelievably intelligent. She is the type of horse I would want to ride on a technical jumping course. She would enjoy the mental stimulation."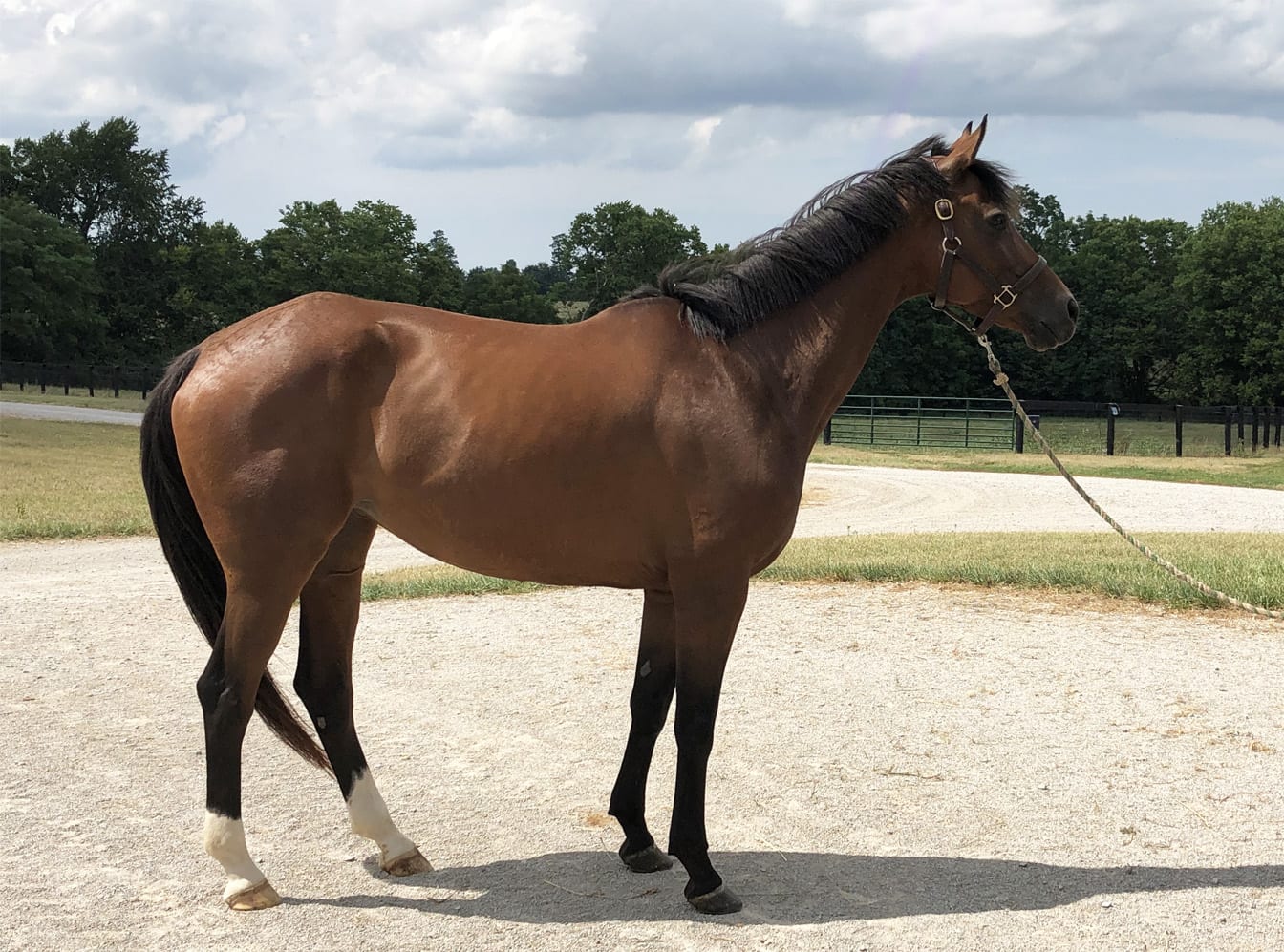 Annie was retired without any known injuries. "She was previously adopted from us in 2016, did very well with her adopter and went to a few shows! She was later sold to another home that was not a good match. It seems like she is anticipating someone hanging on her mouth, and becomes anxious with a lot of contact.
"We've had her teeth floated and the chiropractor worked on her. Both helped immensely. We switched her to a hackamore to break the cycle of anticipation and she loves it! We are trying to ease her back into bits and she is starting to accept a leather loose-ring snaffle. She is suitable for all disciplines, including upper levels, and deserves an advanced rider who can continue to help her trust again. She deserves lots of patience, a good seat, quiet, soft hands and TLC. She has boundless potential for the right person who can unlock her trust."
As for Annie's coat and weight now? Leandra says they're sure to catch potential adopters' eyes, thanks to those fatty acids in Wellpride fish oil for horses!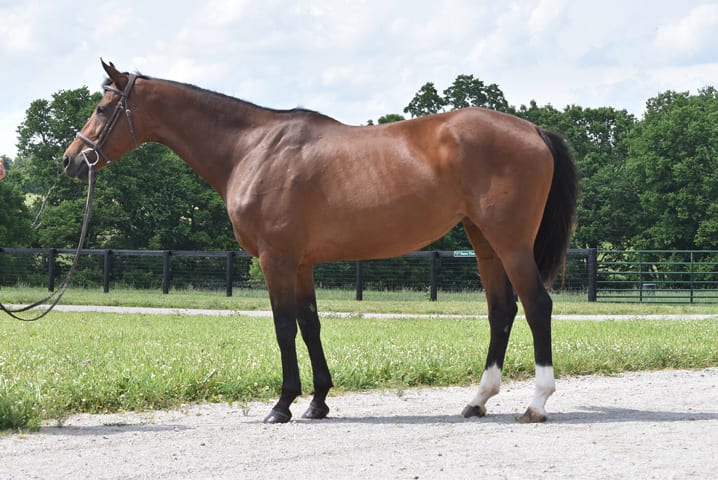 Dr. Anne-Marie Chalmers, Wellpride co-founder said, "It's been amazing to see how quickly Annie improved. That's a true testament to the good work that New Vocations is doing, and we're proud to be supporting their mission and efforts. It's also fun to see the before and after pictures of how Wellpride has improved her coat sheen and helped her fill out, which matches the anecdotes we regularly hear from Wellpride users."
Learn more about the retired Thoroughbred and Standardbred racehorses looking for forever homes and how to help at www.newvocations.org. To learn more about the potential benefits of feeding high quality omega-3s to rescue horses, read more here.