Chisholm's Story: How an OTTB Found His Stride
Todd Pletcher knows a good horse when he sees one.
So when a two-year-old chestnut gelding named Chisholm, by WinStar Farm's Congrats (AP Indy / Secretariat) out of the Bold Ruler-bred Icy Warning, entered the racing stable's program after consigning for nearly half a million dollars at the Ocala Breeders' Sale, the seven-time Eclipse Award Champion Trainer and 13-time Leading Trainer at Saratoga was pretty sure he had another star in the making.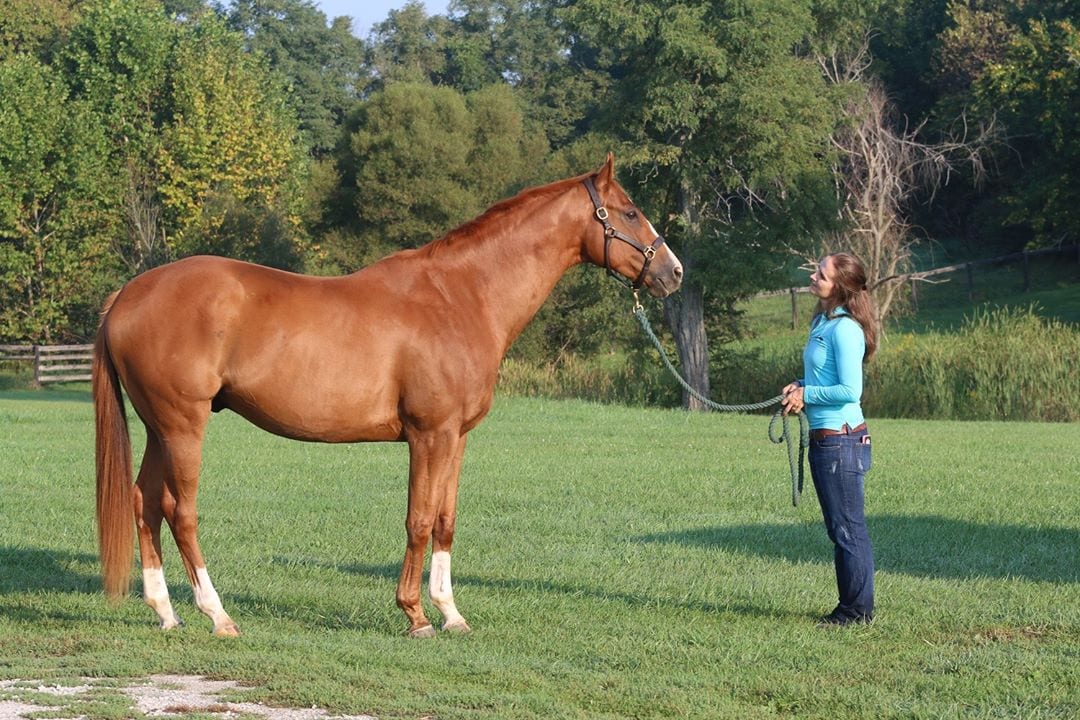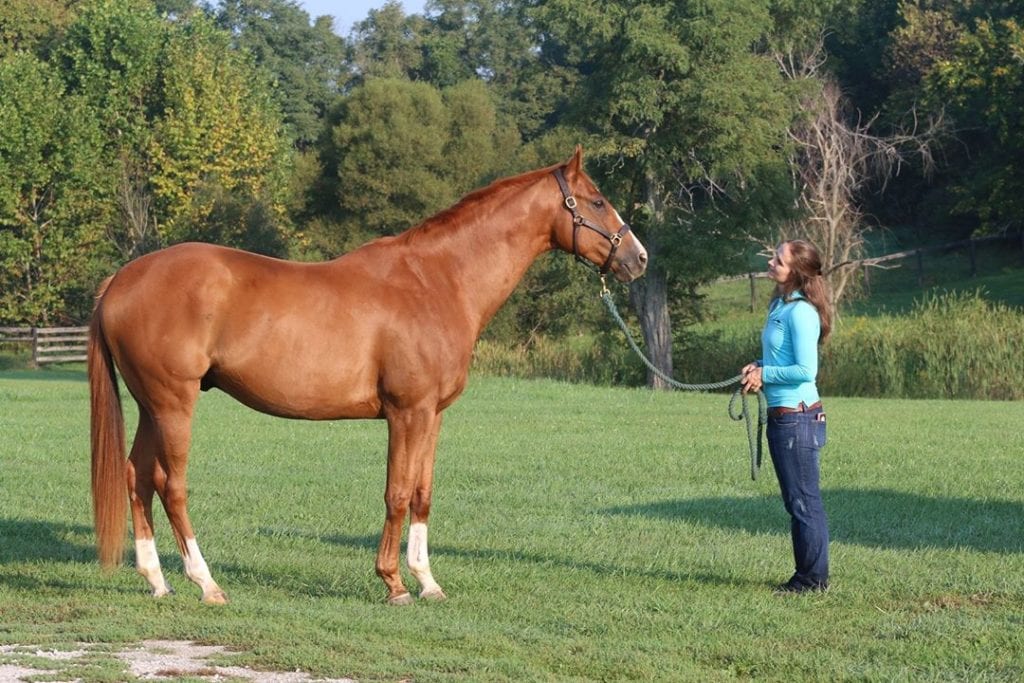 But Chisholm, aka 'Busy Chizzy,' had a different destiny in mind.
"His racing record doesn't nearly reflect the quality of horse he is or what they thought he would be. They truly thought he would be a graded stakes horse," says Sarah Coleman of Lexington, Kentucky, Chizzy's owner since 2014 and director of community and public relations for the New Vocations Racehorse Adoption Program.
You can read the full story of Chizzy's transformation from a slab-sided youngster to a big, healthy beast of a horse here.
---
How Wellpride helped Chizzy
As a four and five-year-old, Chizzy began to grow rapidly, causing weak stifles in the process. Chizzy's vet, Dr. Martha Rodgers of Shepherd Hill Equine, recommended putting Chizzy on Wellpride fish oil, in addition to injecting his stifles. 
"Dr. Rodgers noted how stifle issues treated with fish oil responded particularly well," Sarah says, "and, since that one injection years ago, Chizzy has never needed another.
"Now he gets two ounces of Wellpride with his feed every day. I think it took about 60 days to see the difference," she says. But once the transformation began, Chizzy was the equine equivalent of the Incredible Hulk. "Not only did he go back to work and feel like a million bucks, he really started to pack on the weight! I think the injections and fish oil made him feel better so he worked better; and the fish oil allowed him to absorb more nutrients from his feed.
"I am not kidding when I say that I get compliments on his weight and size every single time I take him off the farm. People are even more impressed when they learn he is an OTTB and, even though he grows a very thick winter coat because he lives outside…his coat is healthy and shiny!"
Find the Wellpride pair showing at the World Equestrian Center in Ohio, and at Kentucky's New Vocations All-Thoroughbred Charity Horse Show, and Thoroughbred Incentive Program Championships!