Show Us Your 'Boo-tiful Costume' Contest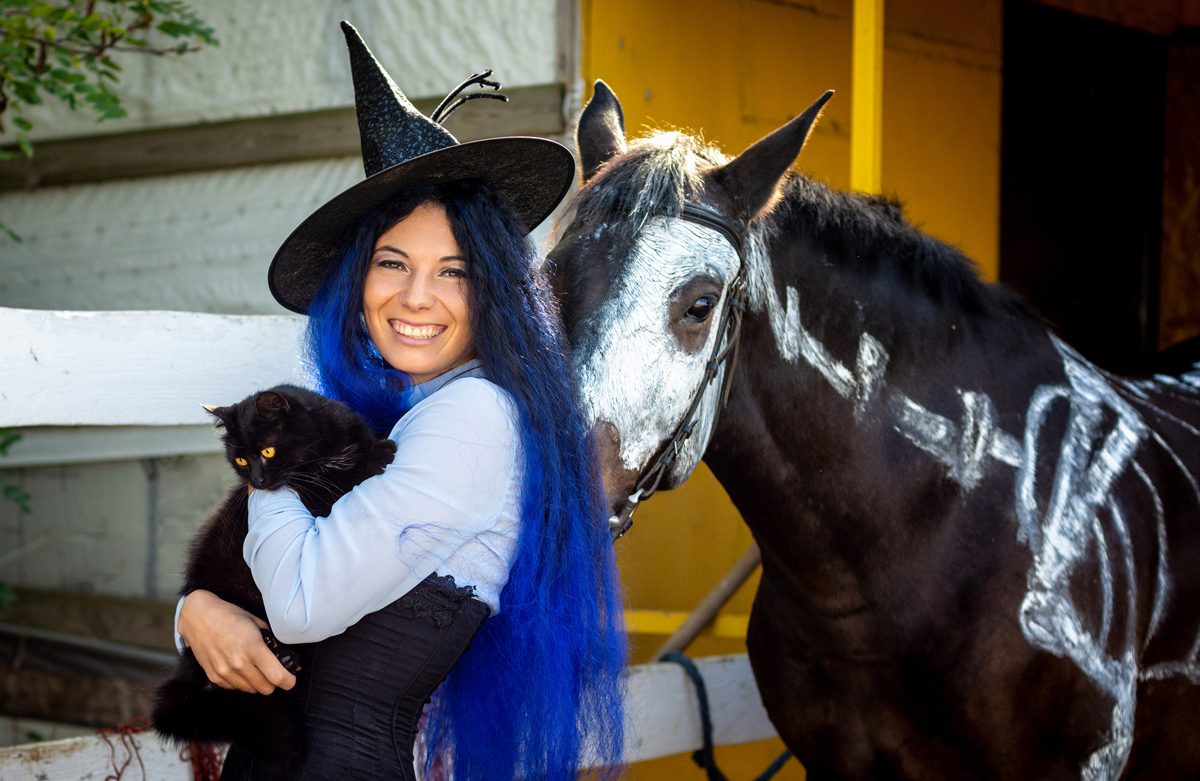 Are you asking your horse or pony to dress up this Halloween? Have you and your family put together a boo-tiful or clever costume?
Wellpride understands how horses are part of the family, and that means celebrating the holidays together, too!
To that end, we are reprising our spirited photo contest from last year! Share a photo on our Facebook page that shows how you are dressing up your four-legged friend for Halloween this season. We'll enter you to win three FREE 30 oz. bottles of Wellpride fish oil – the perfect supplement for horses needing an omega-3 boost for their coat, joint, and respiratory health.
Check out the contest FAQs below for more information, and we look forward to seeing your imaginative, spooky, and boo-tiful pictures.
The Prize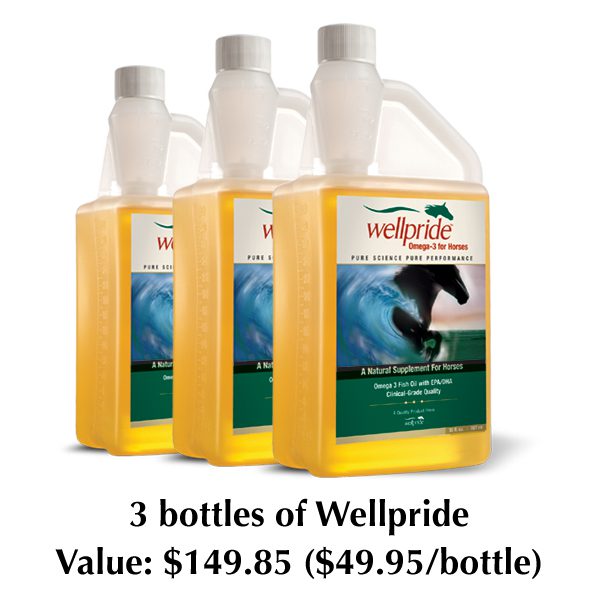 Contest FAQs
Who Can Participate:
The Wellpride Boo-tiful Costume Contest is open to any individual over the age of 18 who is currently living in the United States of America.
How to Enter:
Share your picture with us on the Wellpride Facebook page by replying to the contest thread. Or, send your photo to us at contact@wellpride.com, and we'll post it on your behalf!
Photos must be submitted by 11:59 pm ET on Monday, November 1, 2021 to be included.
Notification:
The Wellpride team will select one winner on Tuesday, November 2, 2021. The winning photo will be announced on the Wellpride Facebook page, Wellpride e-newsletter, and updated on this post.
To see last year's winner, visit our 2020 contest page here.
Prize:
The winner will receive 3 free bottles of Wellpride Omega-3 For Horses  (retail value is $149.85). If the winner forfeits or does not claim the prize, the prize will be re-awarded at Wellpride's sole discretion.
Licence:
If you submit a photo or caption, you agree to give Wellpride LLLP a royalty-free, nonexclusive right, in perpetuity, to use and reproduce your work in all media.
Limitation of Liability:
By entering the Wellpride Boo-tiful Costume Contest, all entrants agree to release, discharge, and hold harmless Wellpride LLLP and its employees from any claims, losses, and damages arising out of their participation in the contest.
Questions?
If you have any questions about the Wellpride Boo-tiful Costume Contest, please call 941.485.4400 or email contact@wellpride.com.
---
Update from November 4, 2021 
Congratulations to this year's winner: Amber Gentner!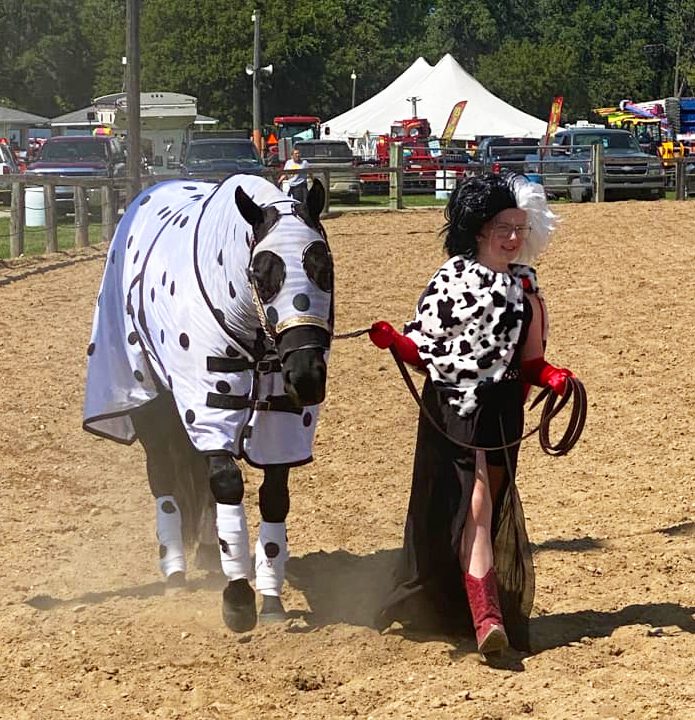 Amber snapped this fun photo of her daughter and horse, Mouse. The duo later went trick-or-treating around the neighborhood as Dalmatian and Cruella de Vil. Amber assures us there was no candy eating for Mouse, but that the two did get to enjoy some special treats at the end of Halloween for a job well done.
Thank you to Amber – and to everyone who submitted their great photos! While this contest is now closed, we look forward to seeing what you come up with next year.