Vegas' Story: Finding a Way to Manage Sweet Itch
The first summer Lee owned Vegas, a now 9-year-old Hanoverian/Thoroughbred cross, he came down with a severe case of sweet itch. It was so bad, he lost most of his tail due to the constant itching. Looking around for a solution, Lee found Wellpride fish oil for horses. Two years later, this is their story.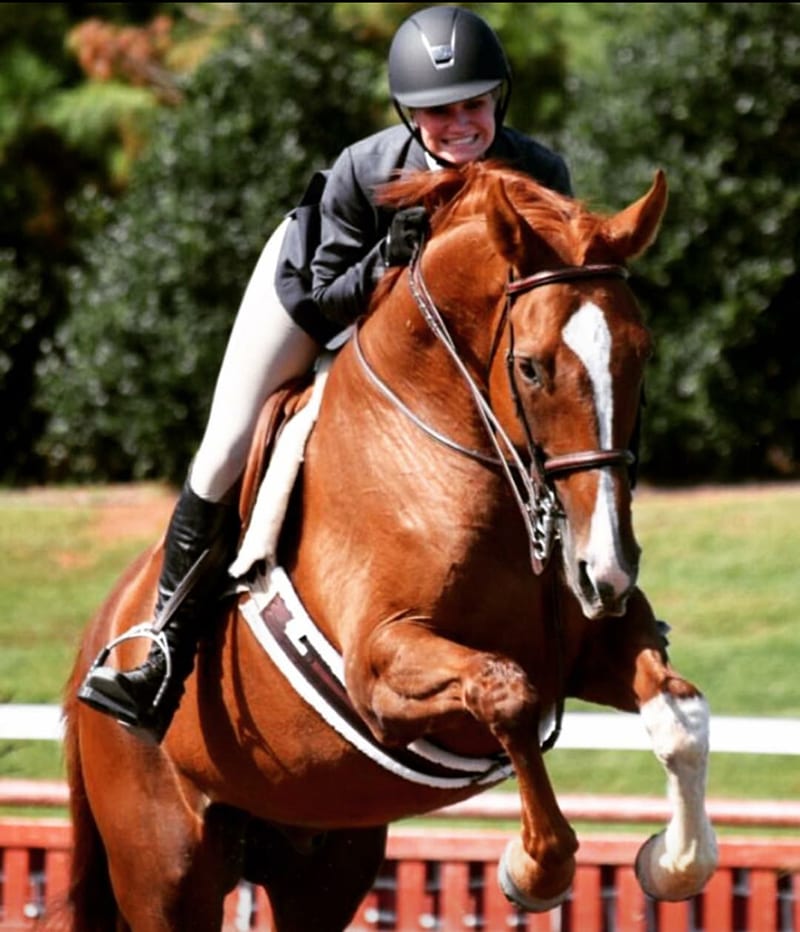 Wellpride: Tell us a little bit about your horse.
Lee: His name is Vegas. He's my daughter's horse. She rides him for hunter-jumper. I used to ride growing up, but now she rides.
Wellpride: What made you decide to try a fish oil for horses?
Lee: I talked with my daughter's trainer. He said he had heard that if you give horses omega-3 fish oils, it will make their coats shiny, and it'll make chestnuts darker. Vegas is a chestnut. Then, Vegas started getting sweet itch. That first year we had him, he lost his whole tail. I mean, it was awful. My daughter couldn't even ride him because he was itching so badly. So I started looking into fish oil products seriously. I showed my vet all the different products I was looking into, and he was the one that recommended Wellpride.
Wellpride: What kind of a difference did you see once you started with Wellpride?
Lee: Since we started him on Wellpride, he hasn't had another case of sweet itch and his coat looks really good. The guy I bought Vegas from didn't tell me that sweet itch would be a problem. I texted him after his tail itched off. And he just said, "Yeah, that happens." Apparently, Vegas had been getting sweet itch every summer. Now, his coat is so shiny. And he doesn't even need a fly sheet. He's never going to go off of the Wellpride.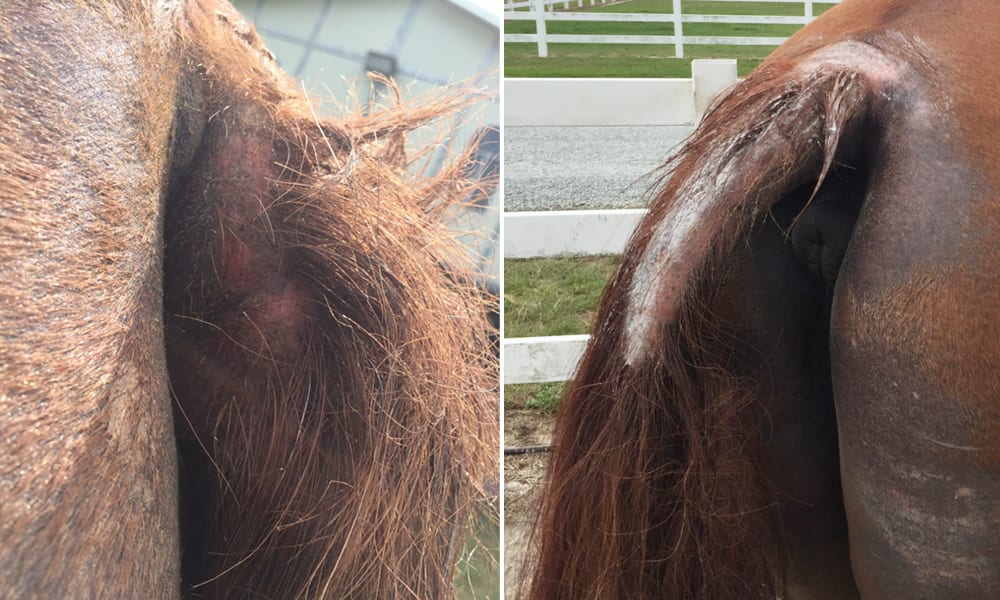 Wellpride: What is your Wellpride routine?
Lee: When I started Vegas on the Wellpride, I gave him 2 ounces daily. Since he was so bad, I thought he needs the full dose. He's a pretty picky eater, but he has never minded it at all. I put it in his feed and just mix it up.
Wellpride: Any advice for other horse owners interested in feeding fish oil to their horses?
Lee: I just think it really works for sweet itch. And knock on wood, he hasn't been lame since we've had him. He's never had any hoof problems. I'm sure that it's helping him there too.