Sonny's Story
Even before she could walk, Devyn says horses have been her passion, and it's a love affair that has continued to grow through the years. From the time she started taking lessons at age 6, Devyn knew she was hooked.
Today, Devyn is getting a degree in Equine Science. And during her non-academic hours, she spends her time riding and caring for Sonny. This is their Wellpride story.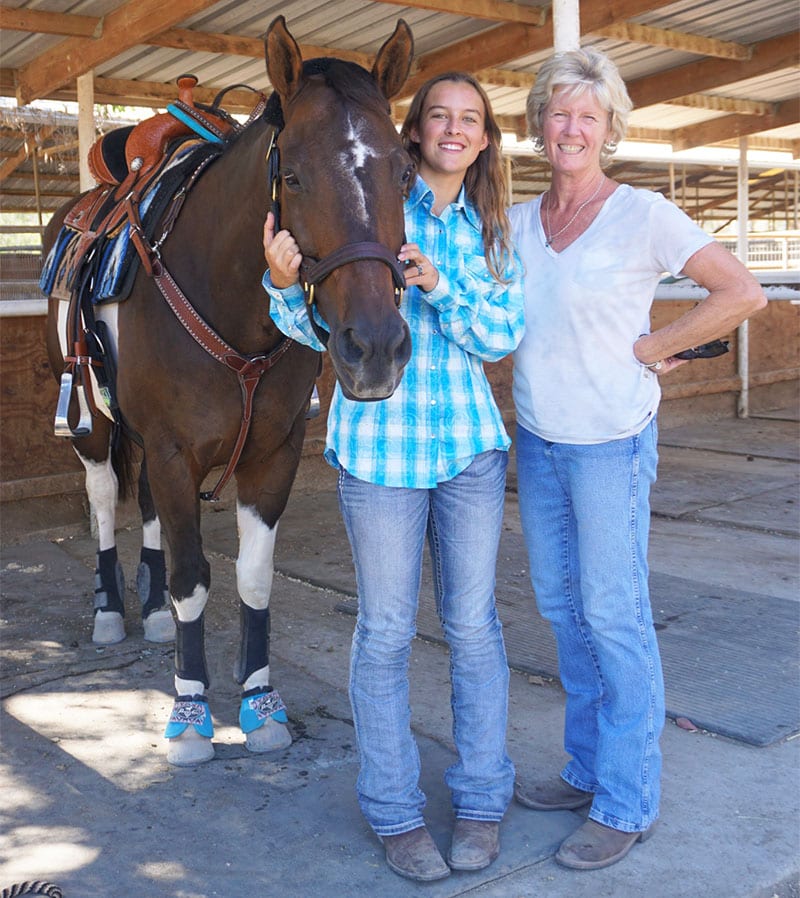 Wellpride: Tell us a little bit about your horse.
Devyn: I have been leasing Sonny for 7 years now. He's a registered paint horse, and he's awesome. He will be 21 in May, but you wouldn't know it if you see him. When people see him, they ask me if he's 7 or 8.
Now that he's retired, we do a lot trail riding. And sometimes we'll do something different, like barrel racing.
Wellpride: How did you first hear about Wellpride?
Devyn: The lady that I lease him from, she's been using Wellpride for many years. She uses fish oil herself and follows the whole, "If I use it myself, it must be good for the animals." It's worked really well for my guy and the mare in the stall next to him, who I also help take care of.
Wellpride: What kind of a difference do you notice with using Wellpride?
Devyn: Wellpride keeps their joints healthy. Both horses are in the twenties, and once they are off it for a couple of days – if I forget to order more – I notice immediately. They get stiffer. They don't want to play as much. Especially the mare, she gets very sluggish.
But when they get back on it, they are happy as clams. They love it. They drink it straight from the bottle.
Wellpride: Do you have any advice for other people interested in using Wellpride for their horses?
Devyn: Start using it early. Don't wait until your horses have joint issues to start using it. It keeps their coat nice, and it helps prevent the aging process.