Alie's Story: Helping a Mare with Cushing's Disease
When Alie, a Friesian mare, got a Cushing's Disease diagnosis, Cathie White consulted with her veterinarian about the best strategy forward. High on her vet's list? Supplementing Alie with Wellpride fish oil.
A half year later, Cathie talks about the benefits she's seen since starting Alie on Wellpride, including an increase in energy, better hock and leg action, and a gleaming coat that turns heads when they show.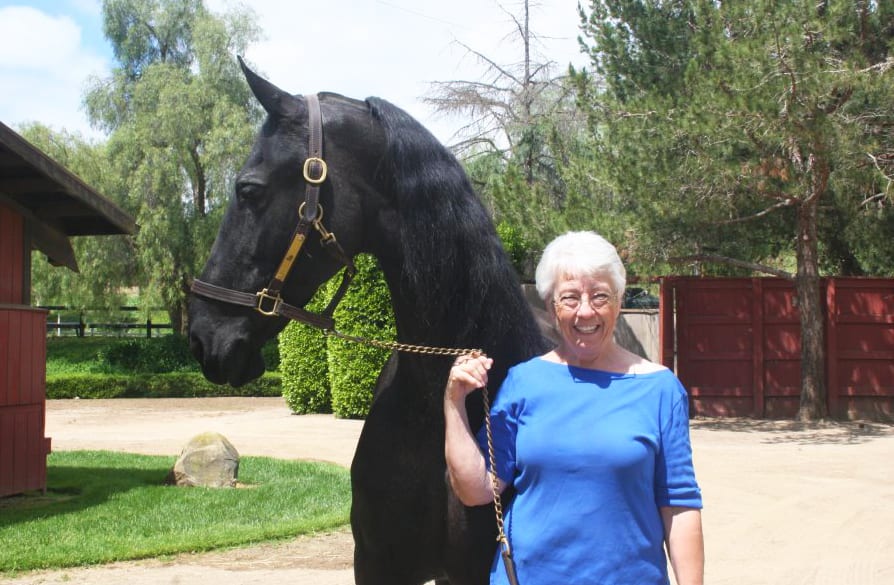 Wellpride: Tell us a little bit about your horse.
Cathie White: I have a Friesian mare named Alie. She is 16 years old, and I'll have owned her for five years on July 28th of this year. We do pleasure driving. And I am also learning to ride her now. We're having a wonderful time.
WP: What made you decide to try Wellpride?
CW: Alie was pre-Cushing when we got her. We were aware of that. But then she passed over the line and she actually became a Cushing's diagnosis. My veterinarian, Donna Stevens, recommended Wellpride as a source of energy as we take her off of fresh pasture and other types of feed that are high in sugar. We've made other lifestyle changes too, like exercising every day. But Donna Stevens also said – I believe these were her words – "One product that I've seen these kinds of horses do well with is Wellpride oil."
WP: What kind of changes did you see once you put her on the Wellpride?
CW: Well, the most obvious change is her very shiny coat. She gleams in the sunshine — to the point that people accuse me of putting product on her coat to make her shine.
I've also noticed — and of course, it could be consequential — increased energy and enthusiasm for her job. The first time I took her to a show after starting on the Wellpride, she was more forward than I was prepared to handle. Lance, my trainer, kept saying, "Slow down!" And I said, "I'm trying, but she's not listening." It was because she felt so good, and she was having fun. By the time we went to the second show, we had that figured out. But it took me by surprise at first.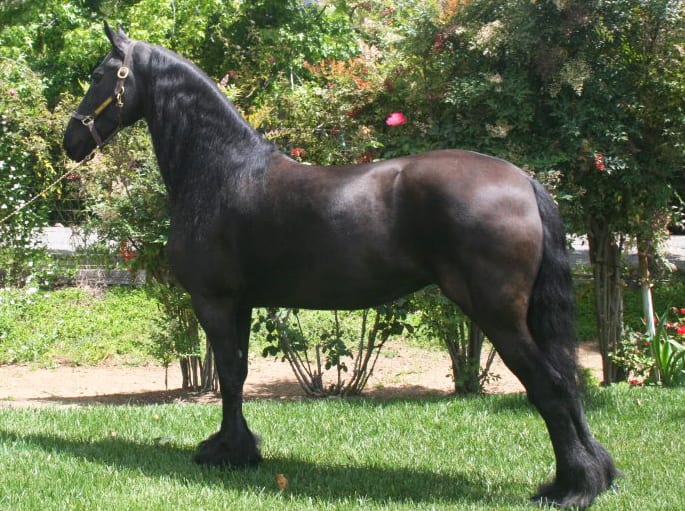 WP: Did you notice any difference for her joints too?
CW: Yes! Her hock action has improved tremendously.
When I got her, I kept her on a product called Four Flex, a glucosamine chondroitin. Donna said I could leave her on the Four Flex and give her on a normal dose of Wellpride, or I could take her off the Four Flex and double dose the Wellpride. I don't know if you remember, but we had an abnormal amount of rain in California this year. The first time we had a lesson — and this was after approximately 5 weeks of rain, since it had been so muddy — Lance stopped me and asked, "Did you take her off of the Four Flex when you put her on the Wellpride?" I told him that I had kept her on the Four Flex and just done one dose of Wellpride. But Allie was yanking her hind feet off the ground like he'd never seen before. After that, I took her off the Four Flex and started doing two ounce of Wellpride a day.
WP: What is it like, giving her the Wellpride oil? I know some horse owners get apprehensive about feeding fish oil.
CW: Absolutely no problem. I just mix the oil with a bit of bran. It never was a challenge. I do the full two ounces at the same time.
WP: What would you say to other horse owners who might be interested in trying Wellpride?
CW: I recommend that people give it a try if they have horses with skin problems. I've seen so many positive changes and absolutely no negatives with using the product. And there is no progression that we can see in the Cushing's Disease.