Lessons Learned from the USDF L Program (Session A)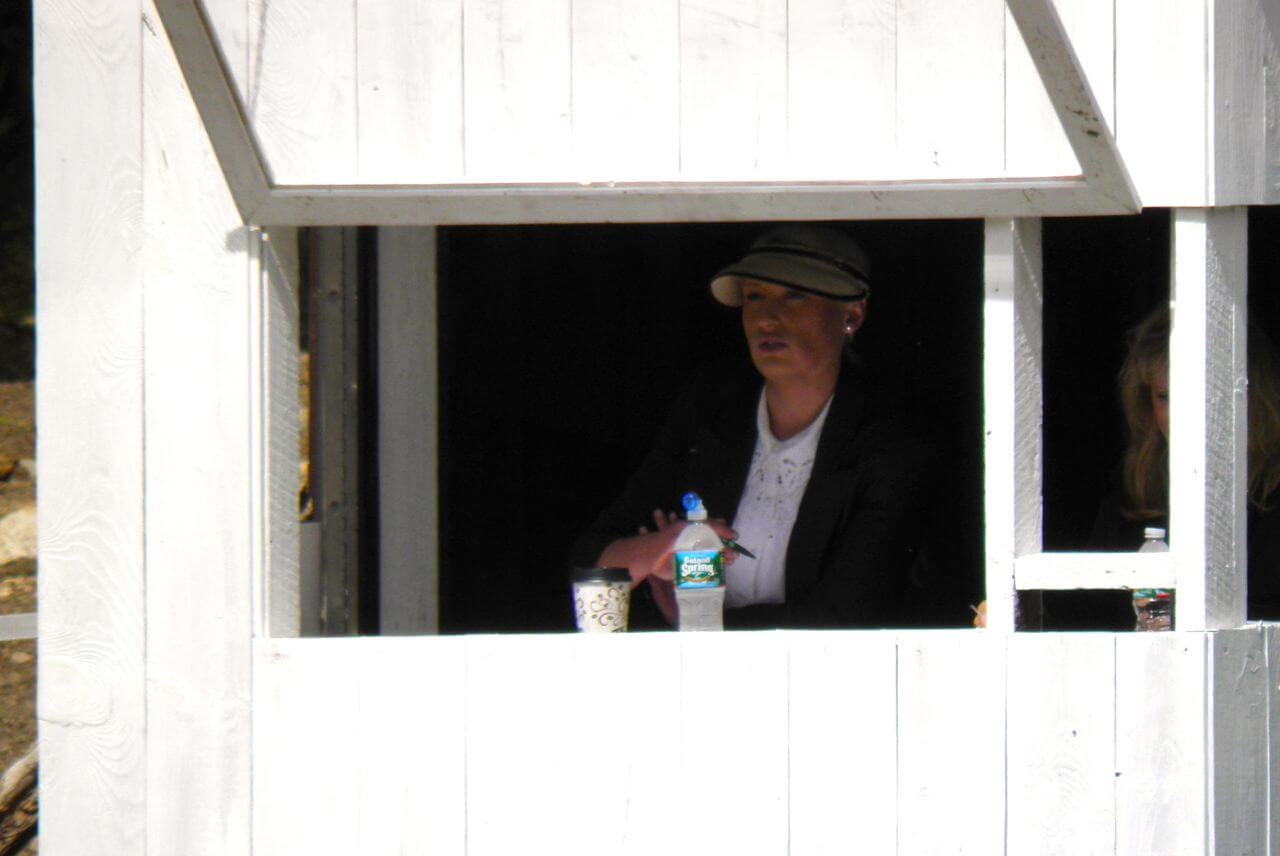 After months of waiting, the time had finally come. No, I'm not referring to a show, a clinic, or a tack sale. Instead, I was anticipating Session A of the L Program.
Even though I had wanted to further my dressage education and credentials for years, making the decision to get my "L" was not one that I took lightly. I first started thinking about doing the program back in 2011. But between waitlists and managing vast expenses and horse health issues, I had to keep putting it off.
Still, I wanted to take the leap. Every time I logged into NEDA's website, the icon on the homepage for the L Program kept daring me onwards. Finally, one night I decided that the time was right, and if I kept putting it off, I'd never do the program. From that moment, I immersed myself wholly, and thankfully, it's been one of the best choices I've made!
What is the L Program?
For those of you who are not familiar with the L Program, it is a program designed by the United States Dressage Federation (USDF) geared towards preparing and educating its L graduates to officiate at dressage schooling shows. The program is split in two parts: Part I (which includes Sessions A, B, and C) and Part II (which features D-1, D-2, and Final Exam). Additionally, you have to complete scribing and sitting hours during Part II.
In recent years, the USDF has allowed individuals who have not yet completed the required dressage scores to participate in Part I of the program. Since Part I has been opened up to more individuals, they cap the A, B, and C sessions to just 30 participants. Part II, on the other hand, still requires participants to have the necessary three scores of 60 percent or higher at the 2nd Level or above. Since Part II only accepts 10 candidates at a time, it is also a lot harder to get accepted into than Part I.
I was fortunate to be accepted as a Participant for Part I, which started this past October and will conclude in April of 2014. I also felt privileged to be admitted as a candidate for the NEDA 2015 Part II program. I'm currently number six on the waitlist for Part II of NEDA's 2014 L Program, and have my fingers crossed! I will keep you all updated if I make it off the wait list.
The Dressage Formula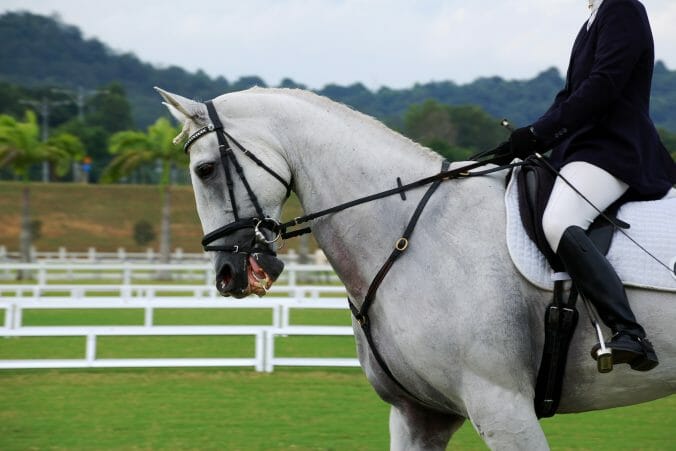 Day 1 found us at the Hampton Inn's conference room with a full day of class work ahead. Our initial discussion reviewed our homework (yes, there is homework in the L program), and then we discussed the rules of the USDF and USEF. We were informed that the Rule Book would therein be lovingly referred to as "The Bible".
For session A, we focused on the biomechanics of the horse and how it influences their gaits and our judging methodology. In judging, you start by establishing your gait score and then the score can go up or down from there. We learned that BASICS + CRITERIA + MODIFIERS = SCORE. B + C + M = S.
While this equation might resemble a mathematical hair puller, it is really quite fascinating. To all the dressage riders out there, the GAITS, IMPULSION, and SUBMISSION portion of the equation will look very familiar as they are the core components to the collective marks on every dressage test, minus the rider scores of course. The breakdown of the equation follows as:
GAITS: Are the gaits regular and free?
BASICS IMPULSION: Is there enough impulsion? Collection?
SUBMISSION: Is the horse accepting the aids? Is there balance, harmony, self-carriage?
+
CRITERIA OF THE MOVEMENT: Have the criteria of the movement been met?
+/-
MODIFIERS: For example, were corners properly used? Halt prior to rein-back, etc?
= SCORE
Biomechanics of the Horse
Then we delved into biomechanics, which breaks down how the horse moves and is built. While some of the material was new, I felt fortunate that I had a great baseline from my instructor.
There is far too much information for me to list, but here are a few principles of the application of biomechanics to think about:
The Bones – Thoracic Sling – Stretching of the Back
The Ligaments – The Hind Legs – The Head and Neck
The Tendons – Stance Phase – The Atlas
The Muscles – Swing Phase – The Axis
Flexors/Extensors – The Back – The Bow
Muscle Stretching – Dorsiflexion – Muscle Tone
Movement – The Strings – The Nuchal Ligament
Biomechanics of the Gaits:
Overstep, Overstride, Overtrack – Rhythm – Tempo
Relative Elevation / Absolute Elevation -Trajectory – Correctness
Diagonal Dissociation – Positive Indicators – Negative Indicators
Visual Indicators – Relaxation – Suppleness
Elasticity – Balance – Stable Balance
Unstable Balance – Longitudinal Balance – Lateral Balance
Adduction – Abduction – Bending
Engagement – Straightness – Speed
Applying Biomechanics and Judging Methodology to Your Riding
While the biomechanics and judging methodology information may seem solely relevant to riding in the ring, the theory is much deeper than that. These teachings can be particularly informative if, for instance, you buy and sell dressage horses. As mentioned above, biomechanics and judging methodology breaks down how the horse moves, is built, and other desirable and undesirable qualities. Obtaining this knowledge can improve how you view horses, their potential, and what you value in a mount.
These studies have also influenced me as a rider. I feel more aware of straightness and suppleness, and additionally I have had greater clarification of riding the horse between two legs and hands. My trainer's lessons has made more sense after learning biomechanics.
Biomechanics is a very involved subject, and there is simply too much information for me to try to relay in any depth. But I would strongly urge riders, trainers, instructors, or any equine related professionals to consider participating in the Part I Sessions or perhaps auditing a session. Additionally, anyone seeking more information should refer to the USDF Glossary of Judging Terms in their USDF Member Guide. Many of the terms listed above – such as "abduct" – are described there in detail.
If you are not a member of USDF or do not retain a Member Guide, the Glossary of Judging Terms can also be found at:
https://www.usdf.org/cgi-bin/commerce.exe?preadd=action&key=GLOSSTERM&reference=/cgi-bin/commerce.exe%3Fsearch%3Daction%26keywords%3Dall%26
To say I learned a tonnage would be putting it mildly! I'm excited to see what knowledge lies ahead in Session B!
Other Things I learned Over the Weekend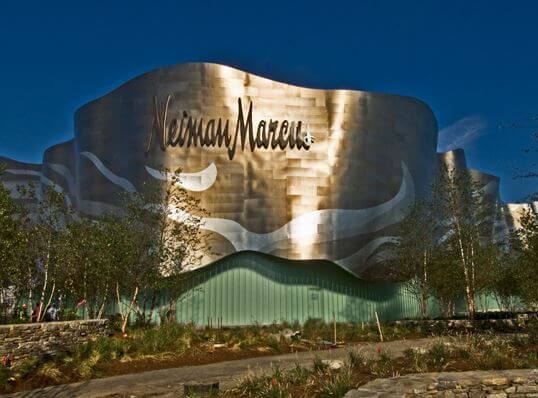 Leave all major credit cards at home if you're tempted to construct a hypothetical judging wardrobe!
I can get sick of talking about horses. I NEVER thought this would be humanly possible, but after 50-something hours, even I felt drained.

Leave all major credit cards at home. Part I sessions are conveniently located in Natick, MA, next to the lovely Natick Mall that feature stores such as Gucci, Louis Vuitton, Neiman's, Burberry, and Lord and Taylor. You might be tempted to construct a hypothetical judging wardrobe…but don't, just don't.

Wooden bleachers are not nearly as inviting to the rear as they were 10 years ago. Note to self: Bring cushions!

A buddy makes all the difference. Having someone to sit with, eat with, and compare notes with – priceless!

Upon returning home, don't think you'll have a moment to just stare at the wall, as everyone is eagerly awaiting your return – four-legged and two-legged creatures alike. Break…wait…not happening!